Week 1st August
Hi All,
I hope we are all keeping well..
My newsletter this week was going to be mainly about our Annual General Meeting and what we did last year and what we are going to do this year but as things change so does this newsletter so I will talk about those things in length another time.
I would like firstly to thank everyone who followed the COVID19 procedure advised by Queensland Health. If you were not well or visited a confirmed location of COVID19 thank you for staying home & for those that were not affected and came to Basketball and watched their child enjoy themselves also thank you.
From what I have seen the Basketball community is very thoughtful of each other, and very pro active with what is required with tracing, cleaning etc which is great.
I have been asked many times why do we do what we do (some of us on the committee have no children playing and we all do this as volunteers). Recently I received an email after a child's first game that I would like to share with you that will give an example of why the people at Rockets do what we do. Remember we all have different backgrounds and live in different situations – the name is not the name of the child involved
Mark please know what a wonderful day Billy had, the smile was huge, Billy never smiles. His confidence is 500%, he knows nothing about Basketball but wants to play big time.
This is just one of the many reasons why we do what we do. Our children learn so much more about life when they play Basketball and seem to have a great time so thank you for letting them play with us & we do hope we make a difference in their lives.
Quickly on the AGM and to recap on a couple of things from last year:
# tournament with a club at Carina – 12 teams played
# took 2 Girls teams to New Zealand and went to a tournament at Coffs Harbour with 2 boys teams
# over 40 of our players made representative Basketball teams
# had over 300 people attended our Christmas party with music and lots of food and a wonderful time was had by all
There were so many other things but we will leave that for another time.
New committee for 2020 is President – Mark Smith, Vice President - Jason Karini, Treasurer – Mike Rapson, Registrations manager – Kelly Mansell, Committee members – Eric and Janette Onorio
I will attach pics of the committee as I receive them
Below is a pic of myself and the Treasurer Mike Rapson - sorry I had trouble trying to reduce the size of Mike's pic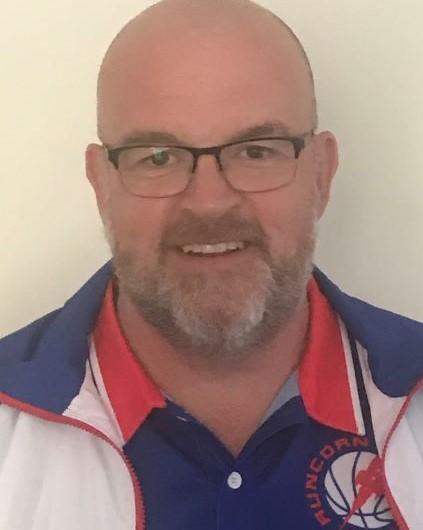 With our sponsors' shirts I have just re-ordered another 170 yesterday for the older boys but we may not see them for a month or so, but as soon as we receive them we will give them out.
If the players wear these shirts to all their games everyone can all see where the Rockets people are so if you forget what court you are playing on just look for all our great looking kids in the shirts.
From the courts
Mark Smith
President
Runcorn Rockets Basketball club
Sponsored by
| | |
| --- | --- |
| | 1300 635 627 |
| 3422 0059 | Call 0438 006 888 |
| | |
| | |