First week of Term 2
Hi all,
Our first weekend of term 2 has just finished and this weeks training and games were great.

This weekend we will be registering our 500th member for this season & I am always wondering why we are the club of choice for so many people. I believe is because of how we treat each other and how our children act on and off the court . Last Friday, 5 of our children were interviewed by a film crew. They could not tell us what it will be used for but the release form stated that the interview and film can be used by the International Olympic Committee. The people interviewing the children came back to me & from the aswers to the questions they said how caring our children were, how polite they were & respectful of everyone. They did not have to tell me this as I am not their parents but I thought I would share this with you, so parents I'd like to thank you for your children being part of Rockets Basketball.
As I have said many times, Basketball is just an avenue where our children learn life skills so a big thank you to the parents for having wonderful children.
Now back to basketball, we seem to be having a few children coming to training without their balls, the wrong size ball, and balls with the bladder sticking out of them so the ball is not round. I've spoken to the committee & we are going to subsidise a ball/bag pack & winter gear while we have them. We are going to do a bag and ball pack for only $25 as per the attached flyer and with Winter around the corner a hoodie or Jackets with a pair of socks for the same $25.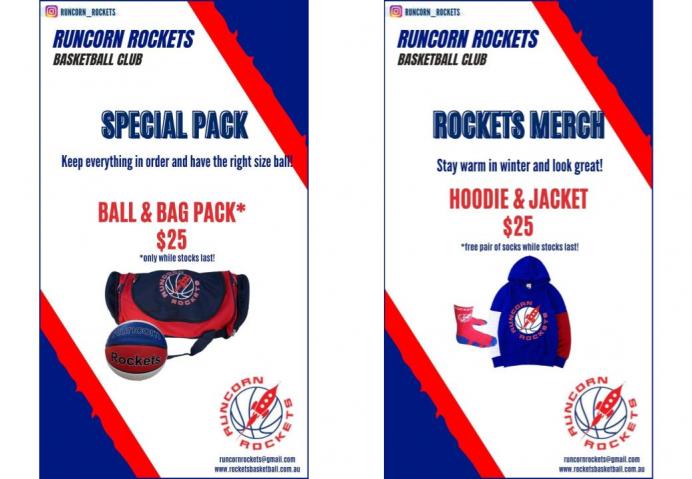 The bag is about children not leaving things behind. This week I've had a phone, a ball, keys & on Saturday afternoon on the last game of the day a grandfather was left behind. The bags will help with most things but I can't help with the grandfather. We have to remember everythat that we bought to tthe game.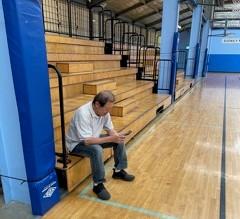 The ball is about having the right size ball and a good quality ball. If you like to go to any sports store and look at basketballs, you will find the ball that we have will be twice the price in the stores without the bag.
This Monday being the public holiday we are having training for all ages so we really do have wonderful coaches who give up their time.
I've spoken to the coaches of under eight and under 10 who take the Monday sessions and said this week they will do 3.30 to 5.30pm. This truly is something special as they are parents the same as everyone else but they have decided to give up two hours of their time to help lots of other children.
We will have bags/balls and hoodies/jackets at the training sessions for you to buy. Have a great weekend.
From the courts,
Mark Smith
President
Runcorn Rockets basketball
Sponsored by
| | |
| --- | --- |
| | 1300 635 627 |
| 3422 0059 | Call 0438 006 888 |
| | |
| | |