Easter is just around the corner - end of term 1
Hi everyone,
We just finished the last game of this term but we will still have training this week except for Friday which is Good Friday. We will return to training after Easter on Monday 19th April.
Don't forget we have our holiday camp which is open to anyone and everyone on the 6,7,10th April. You can attend the camp for 1 day or everyday. If you or any of your friends are interested please send an email and we will send you the information.
Some things that will be happening when we come back after the break is that we will be sponsoring two players from the NBL1 Pirates team and we are looking for them to come help with our training so that will be very exciting for the children. The15th May is the first game of NBL1 and it will be played at Hibiscus. The Rockets club will be doing some things there and we will tell you more about that as we get closer. Please keep Saturday evening the 15th May free.
Something different that happened in the club this term was everyone in an under 10 gold team got together & decided to buy a Rockets duffel bag. This has been a great idea from all accounts. At games the kids are able to take their shirt off & put them in their bag, they can take their water bottles, extra clothing and ball in the bag to both training & games and nothing seems to get lost.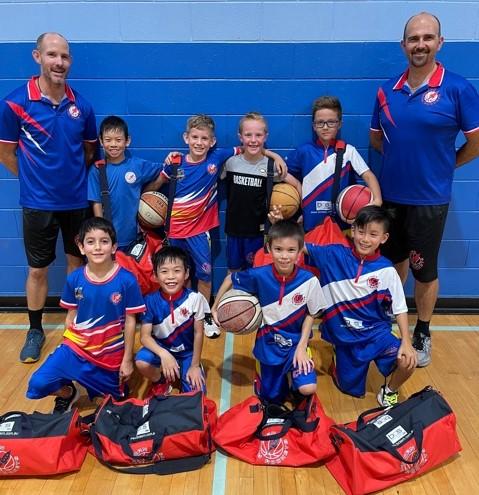 Coaches, managers and parents if your team would also like to do something like that, the club would be happy to look at putting something together for your team to help out.

From the courts
Mark Smith
President
Runcorn Rockets basketball
Sponsored by
| | |
| --- | --- |
| | 1300 635 627 |
| 3422 0059 | Call 0438 006 888 |
| | |
| | |