Competition in 2021
Hi All,
We are getting closer to starting the competition for 2021.
This coming weekend 23rd January we will be having a sign on/ Grading day. This day is all about the coaches assessing the players & looking at putting them into different teams. As per every year we do have 3 trial games where we can change players around but it would be great if we were close to finalizing teams for the first trial game. We will have people there on the day if you want shorts, shirts or a ball and answer any of your questions.
If you would like to coach or help in anyway it will be a perfect time to come and talk to us and I am sure we can find lots of things that may be of interest to you. With every team we will be looking for a manager which is not difficult but is so helpful to the coach and club and your children will be so excited seeing mum or dad involved.
We will start our training after next weekend so the week of the 25th will be our first training week. The first trial games will be starting on Friday 5th February and Saturday 6th. We will be starting our training a week earlier than any other club because we thought it would be good to get in an extra week of training. So we will have 2 weeks of training before the first trial game, then 3 trial games then competition will start.
Southwest have asked us to supply what teams will be playing on the first week-end. We will have to know what players are in each team and nominate the teams by Wednesday 27th January.
The club has held its AGM and I have attached a picture of the committee for 2021.
From left to right Eric Onorio(Coordinator), Kelly Mansell(Registration manager), Mike Rapson (Treasurer), Janette Onorio (Vice President), Mark Smith (President), JuLi Yong (Secretary)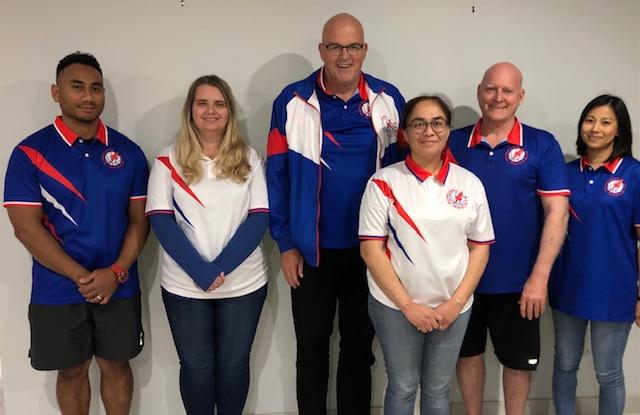 From the courts
Mark Smith
President
Runcorn Rockets Basketball
Sponsored by
| | |
| --- | --- |
| | 1300 635 627 |
| 3422 0059 | Call 0438 006 888 |
| | |
| | |