ONLY ONE MORE WEEK OF GAMES BEFORE FINALS

Hi everyone,
As the season draws to a close I thought I would explain what will happen over the next few weeks.
Games for U12- 18 & FNYL
If you play in U12 – 18, everyone will play this coming week and then only the top 4 teams play finals - 1v4, 2v3 and then winners play winner for Gold and Silver and losers play losers for Bronze.

I would love to see some thrilling finals - winning is not everything as in life it is not everything. We want to see our children not giving up trying and being great sportspeople. Winning is a good feeling but it passes and what lasts is the friends you have made, how you behaved and the type of person you have become.
Games for U8- 10
If you play U8 -10, normal game this week.
So then after this week U8 will not play a game on Saturday they can all attend the Gala day on Semi final day at Hibiscus from 8am to 9:30am. This is the official end of your season but we will still have training.
Next week U10 will have normal games then no more games - again we will still have training
Winter Gear

We had a very busy day on Friday evening and on Saturday morning. I would like to all the helpers on both days because without the helpers this could not have been possible so thank you. Winter is about to officially start shortly so if you have not got your Rockets winter gear you can still get it.
Jackets - we still have all sizes
Hoddies - we have no more size 8 and stock is low on size 10,12, 14,L
Tracksuits - we have no size 10, 14 and only 1 set of 16
One team now has every player with a hoodie and they do look really good.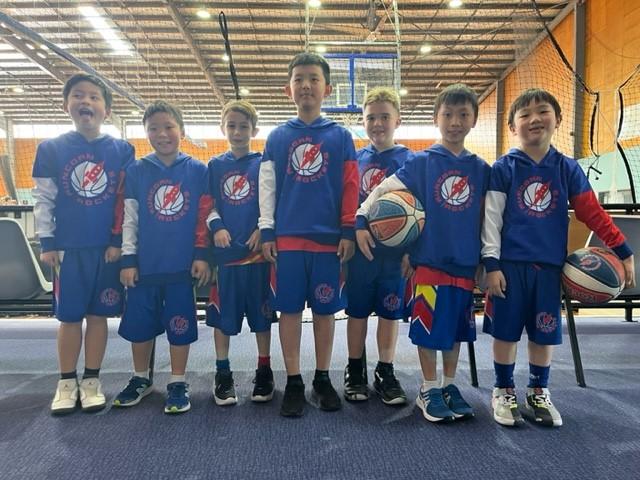 NBL1 Game
Saturday 10th June we will have our U8 & U10 playing during the half time at NBL1 game. These games have been spectular so if you get the chance they are worth while going to these games. And the men and women's game are good to watch as well.

From the courts
Mark
Club President
Sponsored by & Useful links
Useful links

Online Shop -Uniforms, balls, bags, etc
Welcome Letter -Registration Info
Gameday- Online,iPhone& Android
GeneralEnquires – info@rocketsbasketball.com.au
PaymentEnquires – treasurer@rocketsbasketball.com.au If you have paid your registration 'in full' but are still receiving 'Amount Due' emails, please allow 2 business days for payments to process before contacting us.
Blue Card Services– All club volunteers must have a QLD Govt Blue Card
Rebel Active Membership- Sign up for a Rebel Active Membership and link it to RuncornRockets next time you're in store. You'll get special member offers andour club will receive 5% of your purchases to spend on equipment for everyone to enjoy!