Movies - 20th May

Happy Monday everyone,
Rockets have obtained 2 theatres on the 20th May at Garden City where Rockets families can watch a couple of movies.
One Theatre will be for Mario Bros and the other Theatre will be for Guardian of he Galaxy. The tickets are only $5.00 each and there is a link to Try booking or the QR code in the flyer below. We can have a range of different size theatres so if you could book as early as you can so we can get a theatre that will be large enough.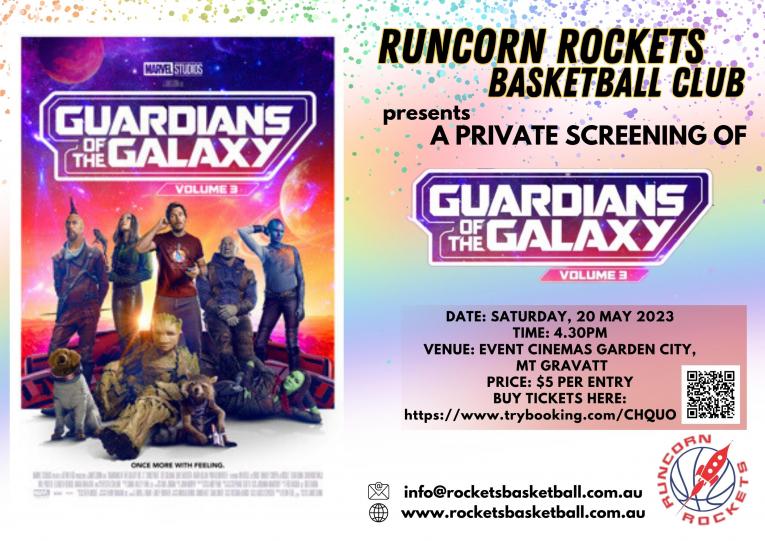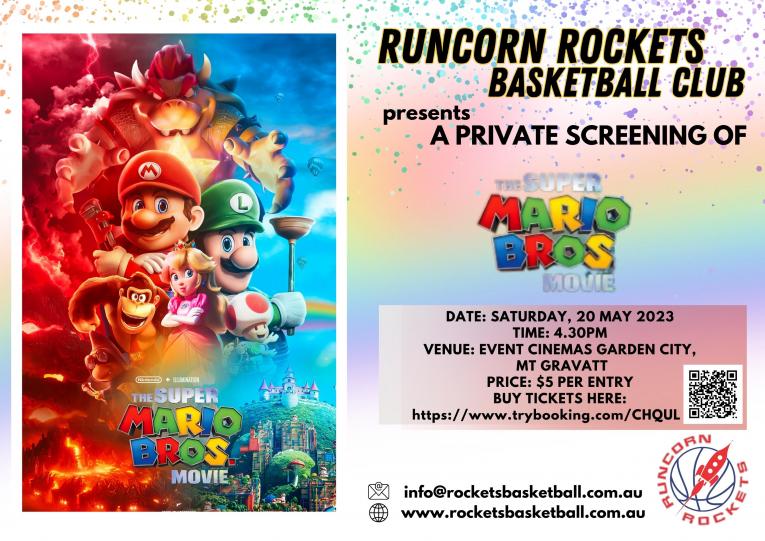 Some Combos available:
Midi plus drink $6.00
Small plus drink $8.50
Med plus drink $10.50
Large plus drink $11.50
I would like to thank Ju Li and Mike Rapson for doing the flyers and Try booking.
Any questions please contact us.
See you all at the courts
Mark
Sponsored by & Useful links
Useful links

Online Shop -Uniforms, balls, bags, etc
Welcome Letter -Registration Info
Gameday- Online,iPhone& Android
GeneralEnquires – info@rocketsbasketball.com.au
PaymentEnquires – treasurer@rocketsbasketball.com.au If you have paid your registration 'in full' but are still receiving 'Amount Due' emails, please allow 2 business days for payments to process before contacting us.
Blue Card Services– All club volunteers must have a QLD Govt Blue Card
Rebel Active Membership- Sign up for a Rebel Active Membership and link it to RuncornRockets next time you're in store. You'll get special member offers andour club will receive 5% of your purchases to spend on equipment for everyone to enjoy!