NEWSLETTER 1st APRIL

Hi all,
How quick did I the first 10 weeks go by.
Below are some things that have happened in the last week or so
Mental Health First Aid
We've just finished a day and a half course around Mental Health First Aid that was run by Adam Lo from Queensland Health. I can't thank Adam enough for doing this for us. I believe all of those that attended have a much better understanding of a range of topics regarding Mental Health and that it is not scary. There are so many aspects to it and it really does affect so many of us.
On a personal note I can now see different people in my life that may have needed help and I did not know what to do, I now hope I am better prepared to guide them in the right direction.
Our group below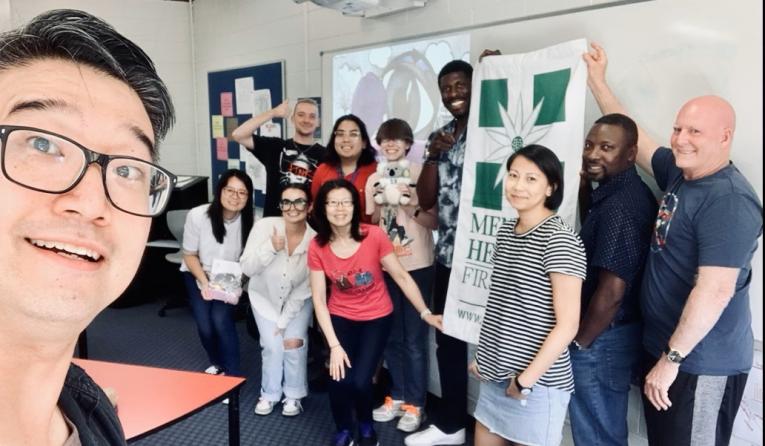 Taiwan Tour
Positions are starting to fill up. We will only take 10 players in each team and every player will get equal time on the court when we travel to Taiwan. If we are short a couple of players we will go to other clubs and associations so if you are interested please send me an email.
We are hoping to have everything finalised by the end of our first week back from holidays and we will then start communications in regard to more specific details.
The latest news on the tour is the Trade Commission of Qld in Taiwan is having discussions with the head of their NBL equivalent to see if our teams can have a training session or demonstration with one of their teams.
Annual General Meeting
Our AGM will be held in a few weeks and like every year I would like to share some information from our Auditor's report. As we are a not for profit organisation every year our financials have to be audited by an independent Auditor and sent to the Office of Fair Trading.
I thought I would give you some information about our costs in 2022:
# we paid $40,955 in court hire for the year, remembering we only have 36 weeks of games
# Christmas party cost $7,490
# Web site $4,600 - there were updates which was out of the ordinary but all web sites are a cost and without this how could you register, us send out emails, manage teams and many other things.
Each and every dollar we spend must be verified and audited. Over the next couple of weeks, I will give you snippets from our audited report of our financials so you are aware of where your fees go and to give you an understanding of what things costs.
NBL1
We had a great night on Saturday night and the kids really enjoyed themselves playing. There's really nothing that can replace the excitement of children and the smile on their faces, the crowd really loved watching our kids and did lots of cheering.
Thank you QFord and Ford Australia for their support and the new Singlets and Sarah for the great pics. We will post our pics of the night over the weekend on our Instagram and Facebook.
There were no fouls called in the game.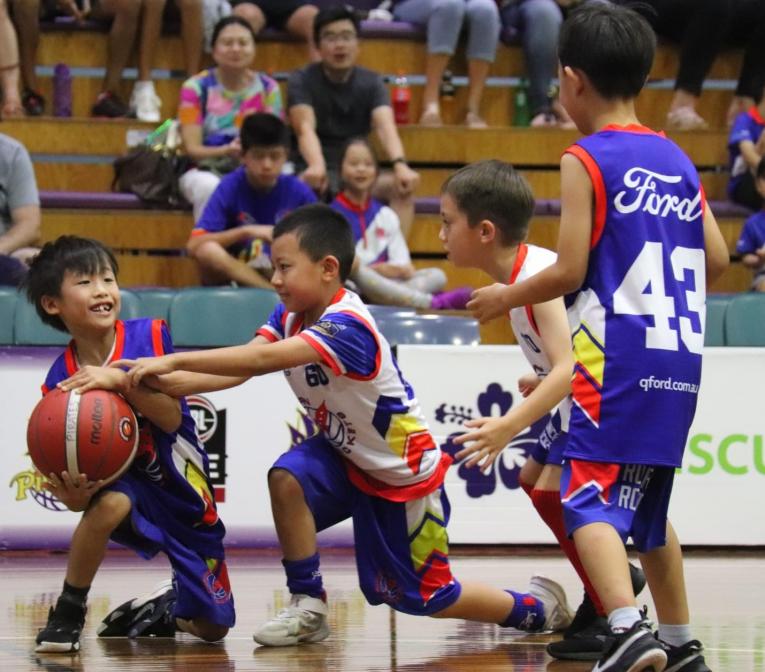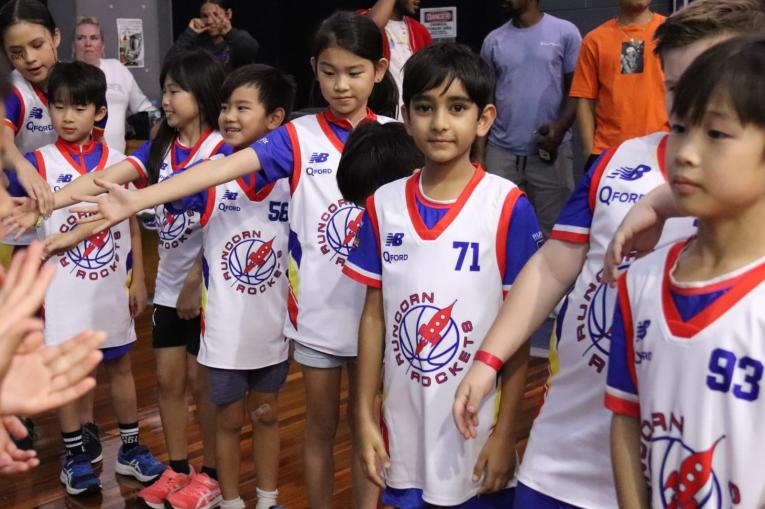 The Pirates, both the ladies and men, were great games to watch.
Have a wonderful break everyone and we will see you all in a couple weeks.

From the courts
Mark
Sponsored by & Useful links
Useful links

Online Shop -Uniforms, balls, bags, etc
Welcome Letter -Registration Info
Gameday- Online,iPhone& Android
GeneralEnquires – info@rocketsbasketball.com.au
PaymentEnquires – treasurer@rocketsbasketball.com.au If you have paid your registration 'in full' but are still receiving 'Amount Due' emails, please allow 2 business days for payments to process before contacting us.
Blue Card Services– All club volunteers must have a QLD Govt Blue Card
Rebel Active Membership- Sign up for a Rebel Active Membership and link it to RuncornRockets next time you're in store. You'll get special member offers andour club will receive 5% of your purchases to spend on equipment for everyone to enjoy!